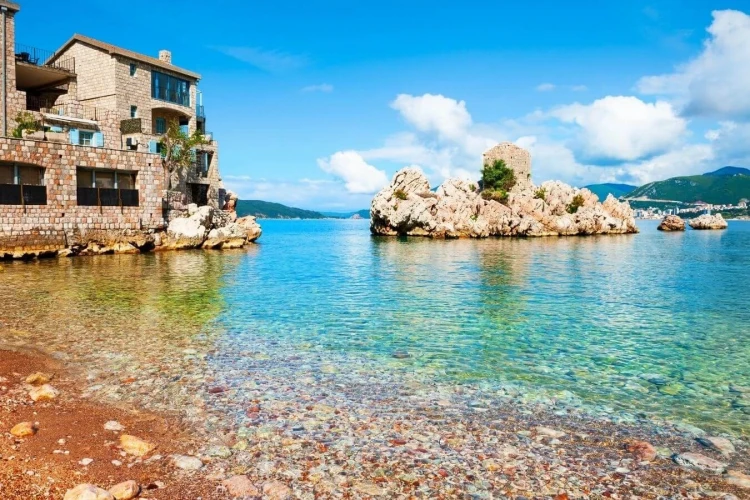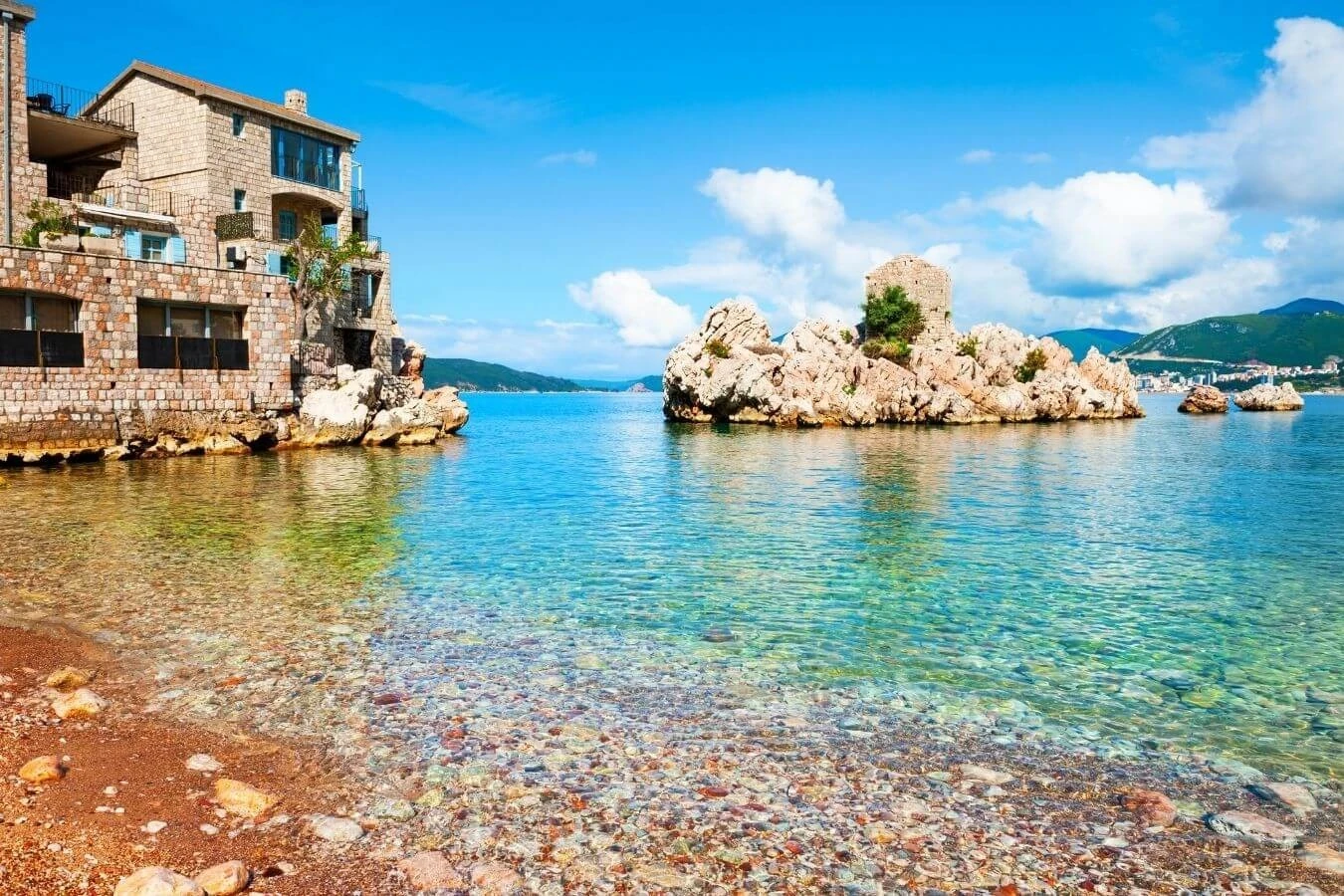 Villas in Przno
Villas Przno
Available properties for rent
Przno used to be a fishing village and is now a prime tourist location. Villas in Przno reflect the tradition of the area. They are a great combination of rustic and modern styles. In addition, they are blessed with fantastic vistas.
The highlight of Przno is the Old Royal Residence with a beautiful botanical garden, and a breathtaking "Queen's Beach". The beach is one of the prettiest in the Adriatic. In the centre of Przno is park Miločer, perfect for chill walks and pure relaxation. Additionally, the prestigious St. Stephen is just a few minutes away.
Only the best and most luxurious beaches are in Przno. Firstly, we already mentioned the breathtaking "Queen's Beach". Secondly, Kamenovo Beach offers a variety of top-notch services. They range from amazing cocktails and superbly prepared dishes to jet ski rentals. Lastly, another great beach is The Przno beach, in the heart of Przno.
Do not miss the chance to try Montenegrin food. In fact, it is an obligation whenever you come to Przno to dine in one of its fine restaurants. We suggest Konoba Kusta and Konoba More.
Both Montenegrin airports are close to Przno. In fact, the airport in Podgorica is 50 km and Tivat airport is 23 km away.
Villas in Przno are true luxury. Book a villa rental in this paradise and uncover true bliss.
FAQs about Villas in Przno
What are the best villas in Przno?
What are the best villas in Budva?
What are the best beaches close to Przno?
St. Stephen Beach

Slovenska Plaža

Bečići Beach

Crvena Glavica Beach

Jaz
What are the best places to visit in the area?
St. Stephen Island

Old Town Budva

Podmaine Monastery

Praskvica Monastery

St. Nikola Island
What are the best restaurants in Przno?
Konoba Kusta

Konoba More

Blanche Restaurant