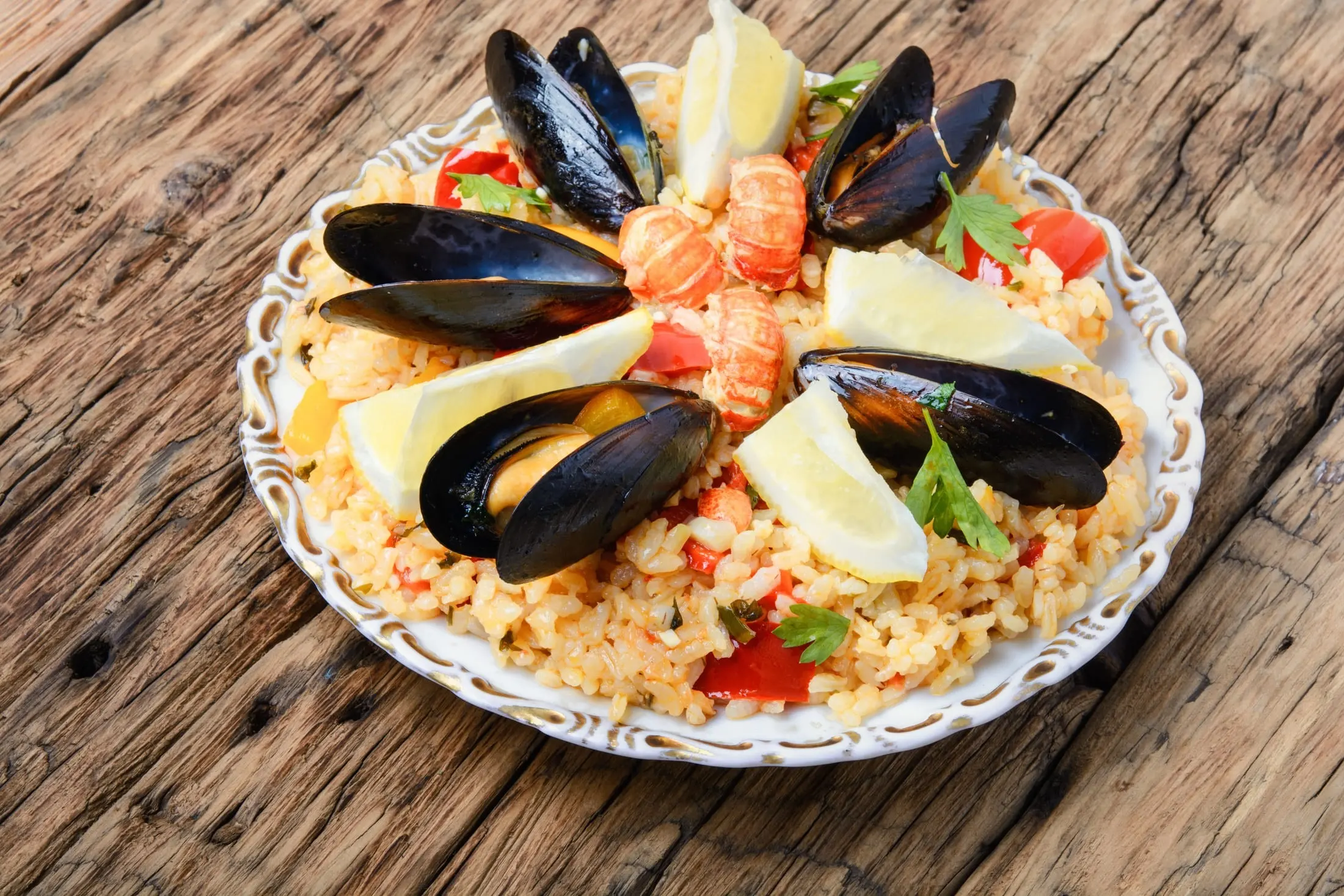 Top 10 Best Traditional Restaurants in Montenegro
Traditional Montenegrin food comes in many tasty flavours
We have selected a list of the 10 best traditional restaurants in Montenegro. Traditional food in Montenegro includes a range of different recipes, from delicious seafood to smokey meats. Luxury apartment holidays are truly luxurious only when they include a once-in-a-lifetime gastronomic experience. For those wondering where to eat in Montenegro, we wholeheartedly advise:
Ćatovića Mlini
Once a mill and a family house, today it is one of the most renowned restaurants in the Boka Bay. Located in the authentic village of Morinj, Ćatovića Mlini serves amazing seafood specialties prepared in homemade olive oil. Additionally, the mills are still turning; imagine the stunning atmosphere in this charismatic restaurant.
Restaurant Vidikovac
Vidikovac combines traditional food with the most stunning views of the Bay of Kotor. When sitting on the terrace, you will feel as if the whole bay is beneath your feet. The restaurant has an extensive menu that includes both seafood and meat dishes. The gastronomic experience is topped off with amazing desserts and exquisite wine, which includes home-produced wine as well.
Pod Volat
Meat lovers must give Pod Volat a go. The menu offers a variety of traditional meat dishes, such as grilled meats and goulash, which are specialties of the house. The restaurant has a rustic look which goes nicely with the traditional food and atmosphere. Montenegrins are great hosts, and we do not shy away from big portions. The meat is plentiful and very affordable.
Stari Mlini
Stari Mlini has been going strong for over 40 years. The restaurant puts special emphasis on using only fresh and local ingredients. The old mill, rustic decorations, beautiful surrounding and picturesque bridges are only matched by the quality of seafood on offer. Furthermore, you can arrive by boat, in class, since the restaurant has a docking platform.
Restaurant Galion
Galion, in Kotor, welcomes gourmets with fresh seafood, romantic atmosphere and luxurious décor. Moreover, it provides stunning views of the bay, as well as views of the majestic Old Town of Kotor. Galion focuses on Mediterranean food and is famed for its amazing wine list. Check in at this lovely restaurant and see what happens when you combine traditional recipes with brilliant new innovations.
Konoba Feral
Feral tavern, in Herceg Novi, is the result of an endless love for food and tradition. Its chefs use their magic to bring Mediterranean traditional recipes to life. Considering how generous the portions are and how impressive the menu is, you will be lucky to reach dessert. Fish dishes, soups, pastas and risottos are highly recommended. Black risotto is the highlight of the restaurant and a must-try. The cosy Mediterranean coastal atmosphere and friendly staff guarantee you will return to Feral in the future.
Konoba Stari Grad
Konoba Stari Grad adorns the Old Town of Budva and is one of the best traditional restaurants in the region. Unsurprisingly, it excels at fish dishes and other Mediterranean recipes. There are many unique recipes on offer and some require a special reservation – for example, octopus is cooked for hours in a tomato sauce, and it is advisable guests make that special order ahead of time. Additionally, Njeguši prosciutto and cheese are some of Montenegro's most famous products and both can be ordered in Stari Grad. A special atmosphere and live music await guests at Konoba Stari Grad.
Konoba Trpeza
The tourist village of Petrovac, Budva, is an unavoidable location on the coast, and even more attractive thanks to Konoba Trpeza. The restaurant has a great atmosphere, an opulent menu, as well as affordable prices. Freshly caught fish prepared in homemade sauces are the magnum opus of Trpeza. The interior is made of wooden furniture and stone elements, as is the tradition of Montenegrin coastal towns. The attentive and caring staff will make sure your stay will be one to remember.
Stara Kuća
The restaurant, in Podgorica, combines traditional recipes and a contemporary approach. It is in a serene location where you can enjoy a romantic dinner or a fantastic family lunch. Get to know the spirit of Montenegrin culture surrounded by friendly staff and locals. The menu has it all, seafood, meats, vegetable dishes and desserts… and they just keep coming. Furthermore, Stara Kuća is known for live performances and an authentic atmosphere.
Konoba Koliba
Konoba Koliba is located on the famous pilgrim road that leads to the Monastery Ostrog. Traditional Montenegrin architecture style influenced the restaurant. Conceptually a National restaurant, it promotes healthy food and traditional meals that date back even centuries. Some of the signature meals are homemade cheese, kačamak, cicvara, prosciutto and meat "ispod sača".
We have scraped only the surface of all the best traditional restaurants in Montenegro. It is a good idea to spend your luxury apartment holidays in the vicinity of such a great place.