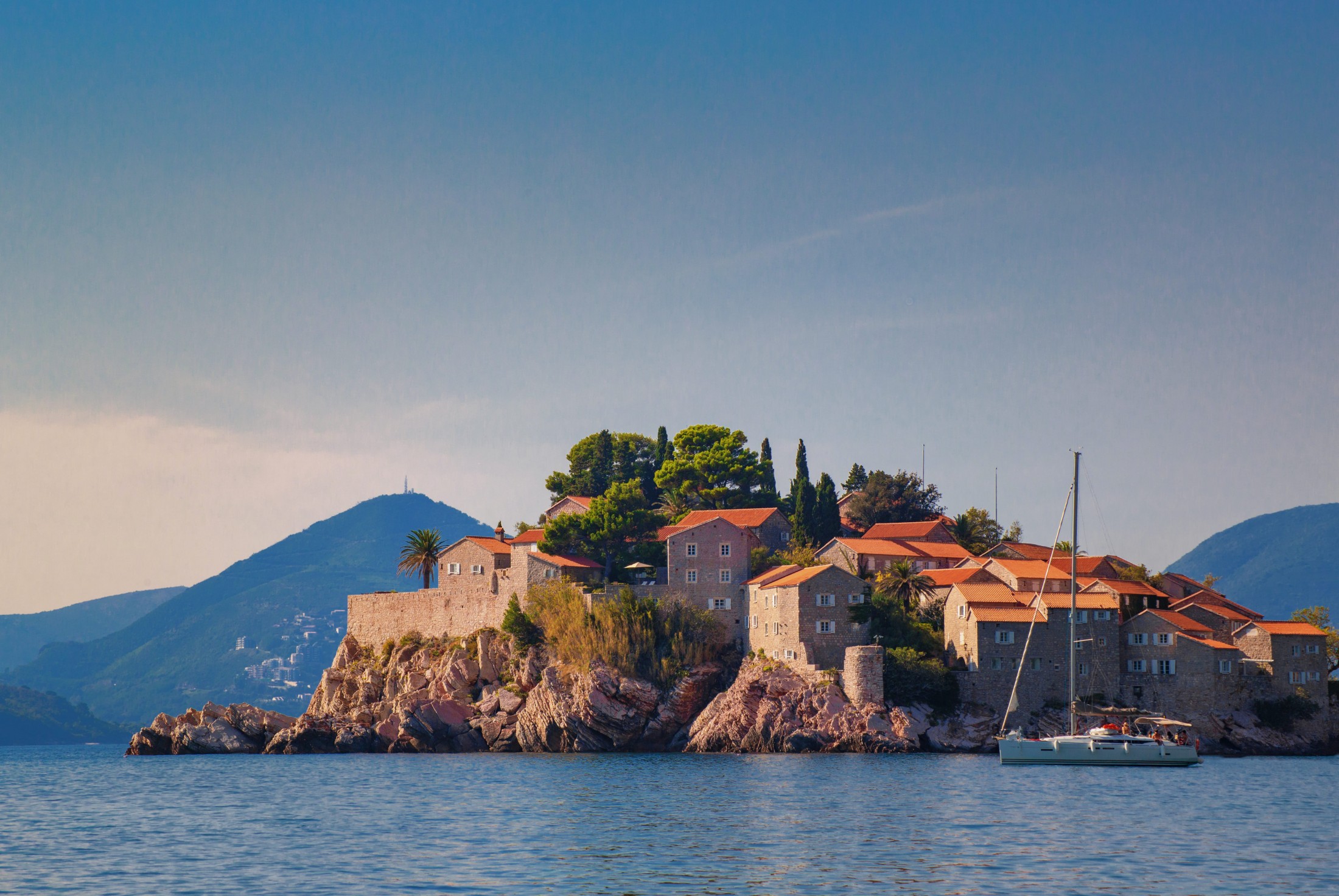 Saint Stephen Island and Aman Sveti Stefan Resort
Sveti Stefan – The crowning jewel of Montenegro
If there is one thing that marks Montenegro on the map of elite tourism, it is the isle of Sveti Stefan Budva.
Sveti Stefan Budva is a small island and a 5-star hotel on the Adriatic coast. Part of the Aman resorts, it is the most elite tourist spot in all of Montenegro that offers ultimate privacy. The breathtaking islet on the Adriatic coast is a part of the 5-star franchise Aman Resorts and is also known as Aman Sveti Stefan. This world-famous paradise hosts celebrities regularly and is the pioneer of elite tourism in Montenegro.
Aman resorts and stunning villas
Sveti Stefan is prestigious and luxurious. There are 51 rooms, cottages and suites on the island, each charming and harmonious. In addition, Villa Miločer is part of the exclusive Aman Resorts. While the islet provides an authentic experience, the villa is all about modern elegance. It is the favourite location of many celebrities and is the most elite location in the whole country.
Guests of the resort have the unique opportunity to go on helicopter tours. Up to five people at a time get to see the beautiful Bay of Kotor, Mount Lovćen, rugged peaks of Durmitor, Skadar Lake and many more heavenly places. While small, proud Montenegro has five National Parks.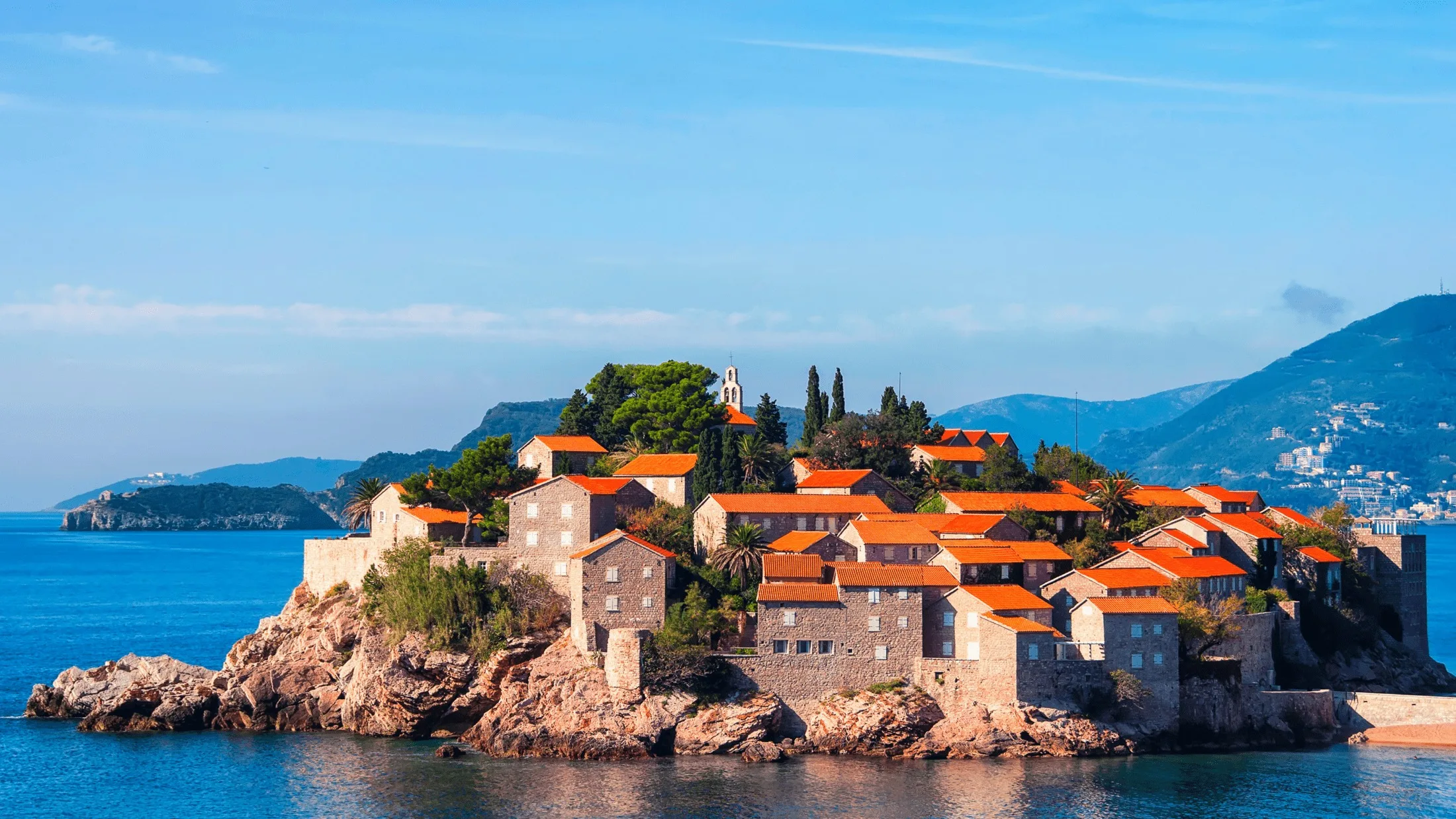 The symphony of colourful beaches and tranquil villages
Three beautiful beaches adorn Sveti Stefan and the surrounding area. Firstly, Sveti Stefan Beach sits opposite the island. The pink pebble makes it unique and a must see. Secondly, Queen's Beach might be the most magical beach in Montenegro, with a stunning lagoon. Moreover, water sports equipment is available to guests. Lastly, King's Beach is right between these two beaches and is equally attractive. Surrounding rustic villages of Przno and Petrovac are delightful. They are tranquil and blessed with fantastic vistas. Nothing beats relaxing in one of their many restaurants and cafes. This part of the Adriatic is breathtaking; we advise guests to go on boat trips and fully experience the joys of Montenegrin coast. 
Food and refreshments
Montenegrin food is amazing. We invite you to visit one of the many fantastic restaurants on the island. Arva specializes in Italian food and overlooks the azure sea. In addition, The Piazza Restaurant prepares both international, as well as Montenegrin dishes. Do not miss a chance to taste flavourful Montenegrin wine. The dry red wine or sparkling white vines produced by Plantaze are highly recommended. Additionally, Cliff Pool Bar and Rakija Bar offer a variety of refreshments. Grab a cocktail, or the local spirit rakija, and unwind.
Sveti Stefan Budva is the gem of Montenegrin coast. It is perfect for families or groups of friends who seek peak luxury and prestige. A superb vacation is guaranteed in Sveti Stefan.