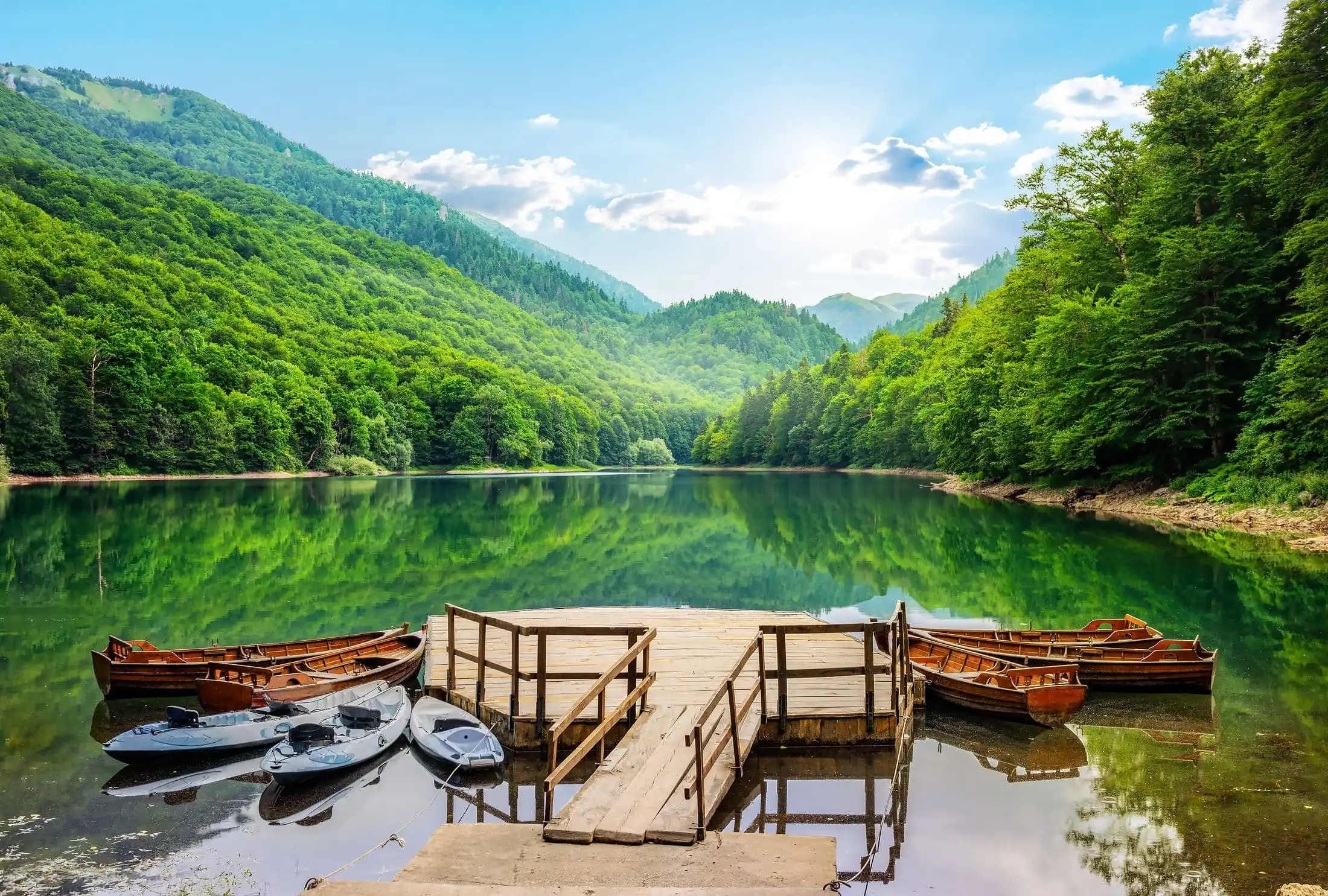 Fun Activities in Montenegro National Parks
Fascinating wilderness and 5 breathtaking National Parks
There are 5 unique Montenegro National Parks; Durmitor, Skadar Lake, Lovćen, Biogradska Gora and Prokletije account for 8 % of Montenegro's territory. These rugged mountains, glacial lakes and their incredible biodiversity provide a ton of fun activities. Each Montenegro National Park has its own set of attractive adventures.
Skadar Lake
The home of green water lillies, unspoilt nature, timeless villages, medieval fortifications and hundreds of bird species, Skadar Lake will make your worries float away.
Bird watching is the main attraction of Lake Skadar, as there are 280 bird species that live in the area. In fact, the rare cormorant and Dalmatian pelican have Lake Skadar as their home address. The lake is vast, and we recommend you explore its azure waters. The best way to do that is to rent a kayak or a boat at Virpazar, the largest village on the lake. Rijeka Crnojevića is the lifeline of Skadar Lake and is the prime location for bike rides.
An excellent way to get the most out of your day on the lake is to go on a boat tour. Boat excursions include visits to historic monasteries and fortresses and exploration of smaller islands, with a number of refreshing swimming breaks inbetween. Montenegrin Alcatraz, castle Grmožur, and Murići Beach are the highlights of these tours.
A great way to complete the Skadar Lake experience is to dine in a restaurant and try some of the local culinary delicacies. Dried carp and smoked bleak fish go really well with a glass of local wine.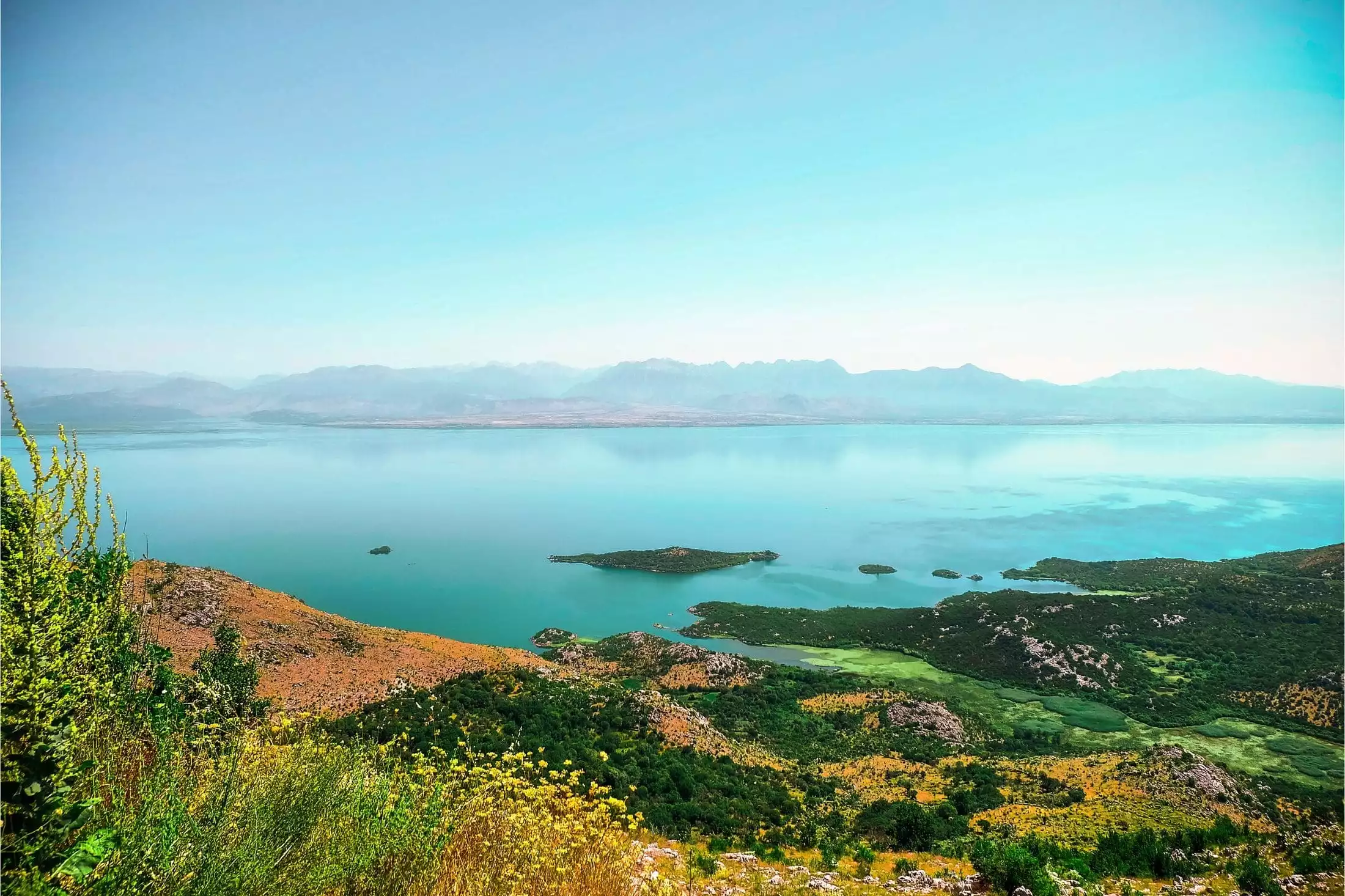 Lovćen National Park
A short drive from the Old Capital of Montenegro, Cetinje, sits the symbol of Montenegro and its national spirit. Lovćen National Park includes spellbinding nature and the glorious Mausoleum.
The beautiful Lovćen scenery is ideal for picnics or bike rides. Many tranquil meadows and open lookout spots with captivating views provide perfect conditions for a relaxing time. A small settlement called Ivanova Korita is just 10 km from Cetinje and has a great adventure park. In fact, the place provides fun for the entire family.
The main attraction of the National Park is the Mausoleum, which protects the remains of Montenegro's greatest leader and poet – Petar II Petrović Njegoš. To reach it, you have to climb 461 steps. Gigantic figures of Montenegrin women, carved from black granite, stand vigil at the peak. Furthermore, enter the Mausoleum and bear witness to the sarcophagus of the great Njegoš. The interior is covered with a mosaic of about 200 000 gilded blocks.
For an amazing gastronomic experience, make sure you try Njeguški prosciutto. It was liked by the king so much that he named it after himself. The thinly sliced smoked pork is probably the most famous Montenegrin product.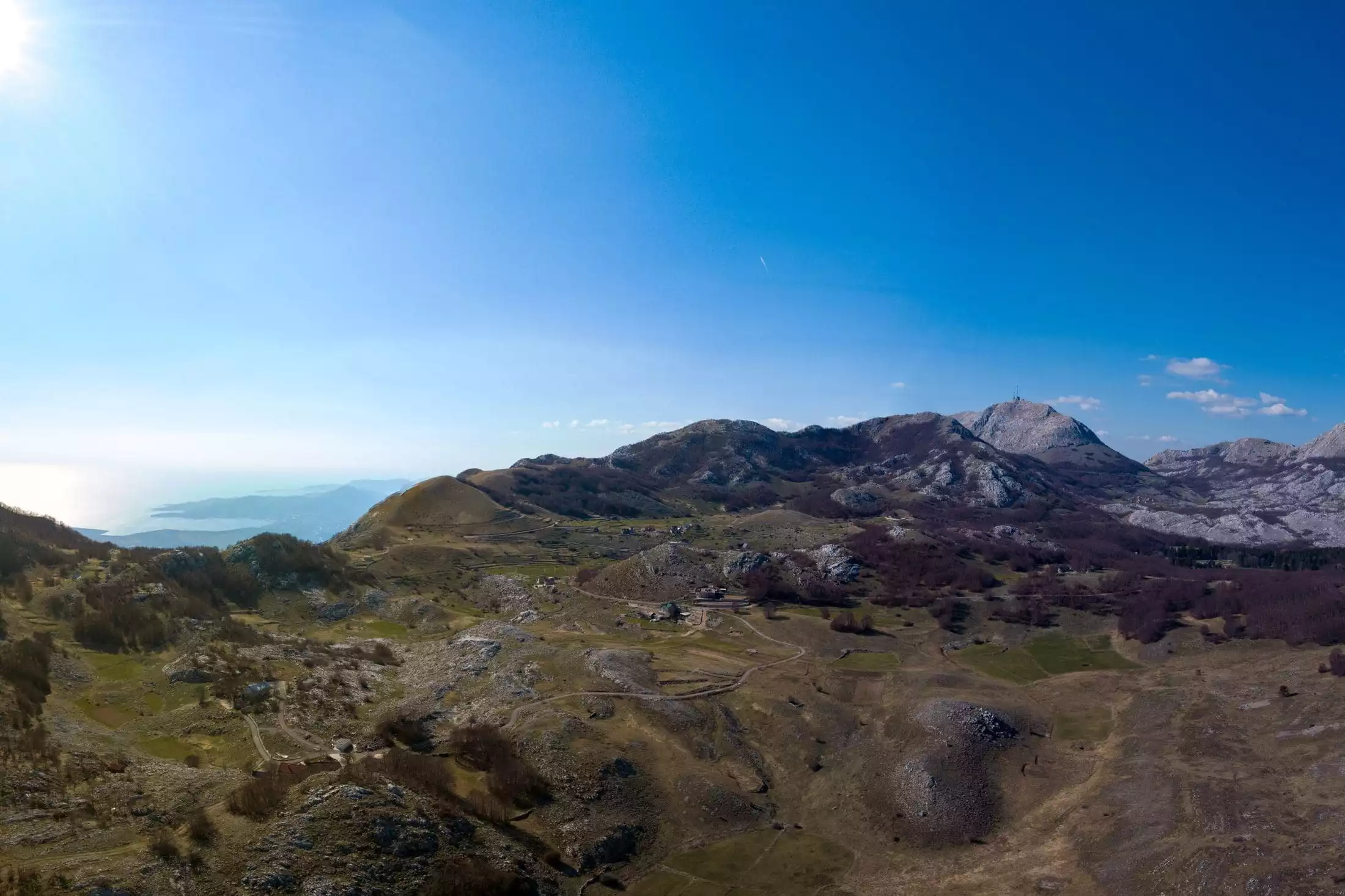 Biogradska gora
Biogradska gora is one of the last rainforests in Europe with trees 40 m tall and over 500 years old. A simple bike ride or a stroll is enough to start absorbing the beauty of the forest. It has 6 glacial lakes, of which Lake Biograd is the most magical.
Lake Biograd features a variety of fun activities: Mountain biking, hiking, kayaking, panoramic tours. Adventurous types might even want to take a swim in the lake. Additionally, there are 5 more lakes and many tall peaks to explore. Bjelasica mountain peak provides the best views of the Park and Lake Biograd.
Eco-katuns (cottages) are quite popular and perfect for those who seek absolute comfort and relaxation. Here, you also get to try homemade products like kačamak.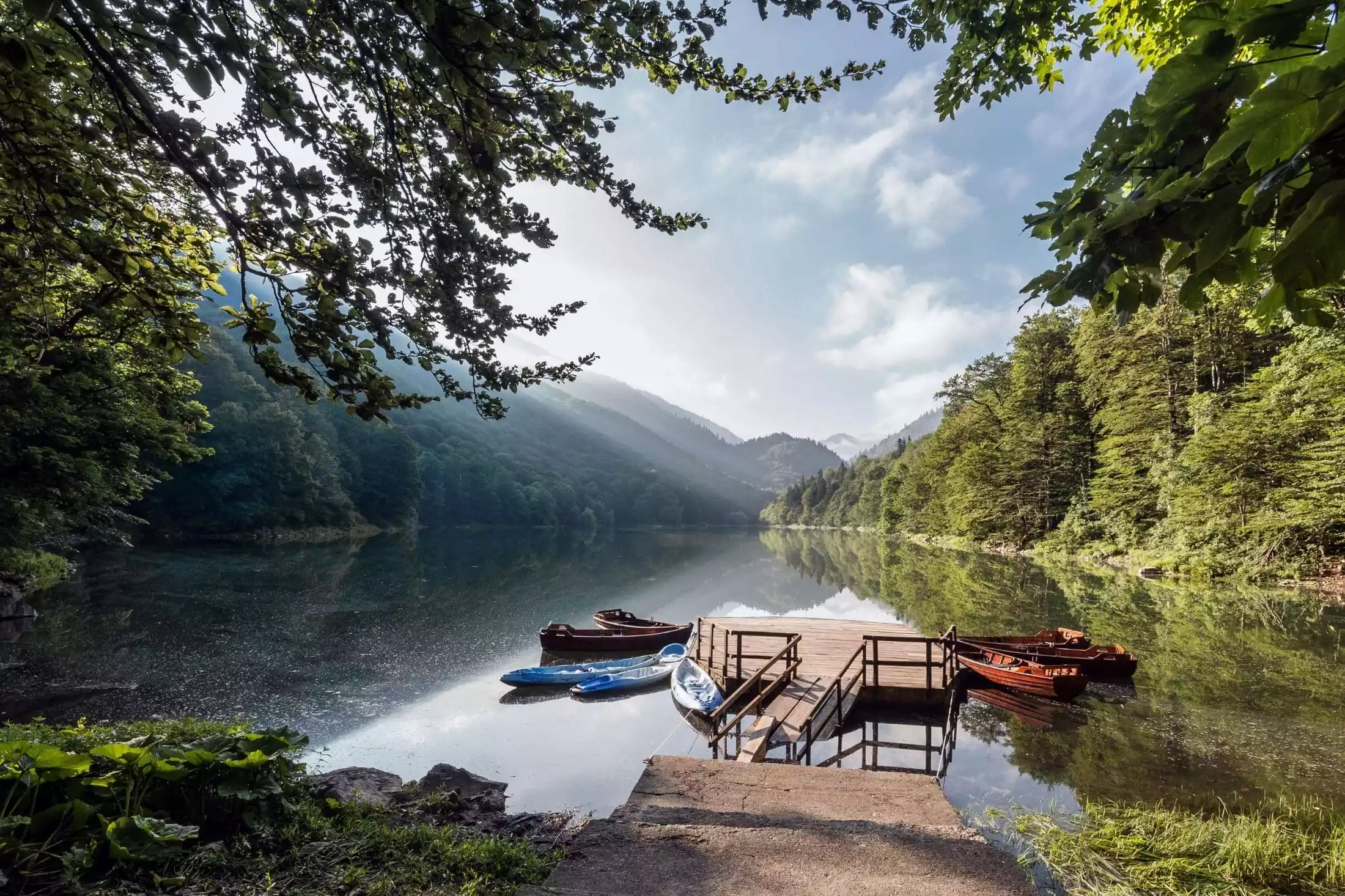 Durmitor
Durmitor is not only a National Park, but a UNESCO Heritage Site as well. The vast untouched beauty of the mountain massif guarantees a ton of excitement and fun.
Climbing Durmitor's highest peak ,Bobotov Kuk, is one of the most challenging mountain-climbing feats in Montenegro. Challenge a bit too demanding? "Via Ferrata" is a secure hiking trail with cables and metal treads that make crossing the mountains easier. There are 48 mountain peaks to conquer.
Rafting and canyoning are other fun activities. Durmitor boasts many canyons, such as the canyons of Tara, Sušica, Komarnica, Nevidio and Draga. Tara Canyon is the deepest one in Europe; second deepest in the world. There is not better way to experience this wonder than to take on rafting, Additionally, zip line crossing over Tara promises great views.
The 18 glacier lakes of Durmitor are also called Mountain Eyes. The greatest of the lakes is the Black Lake, which is great for strolls or picnics along the lake's shore.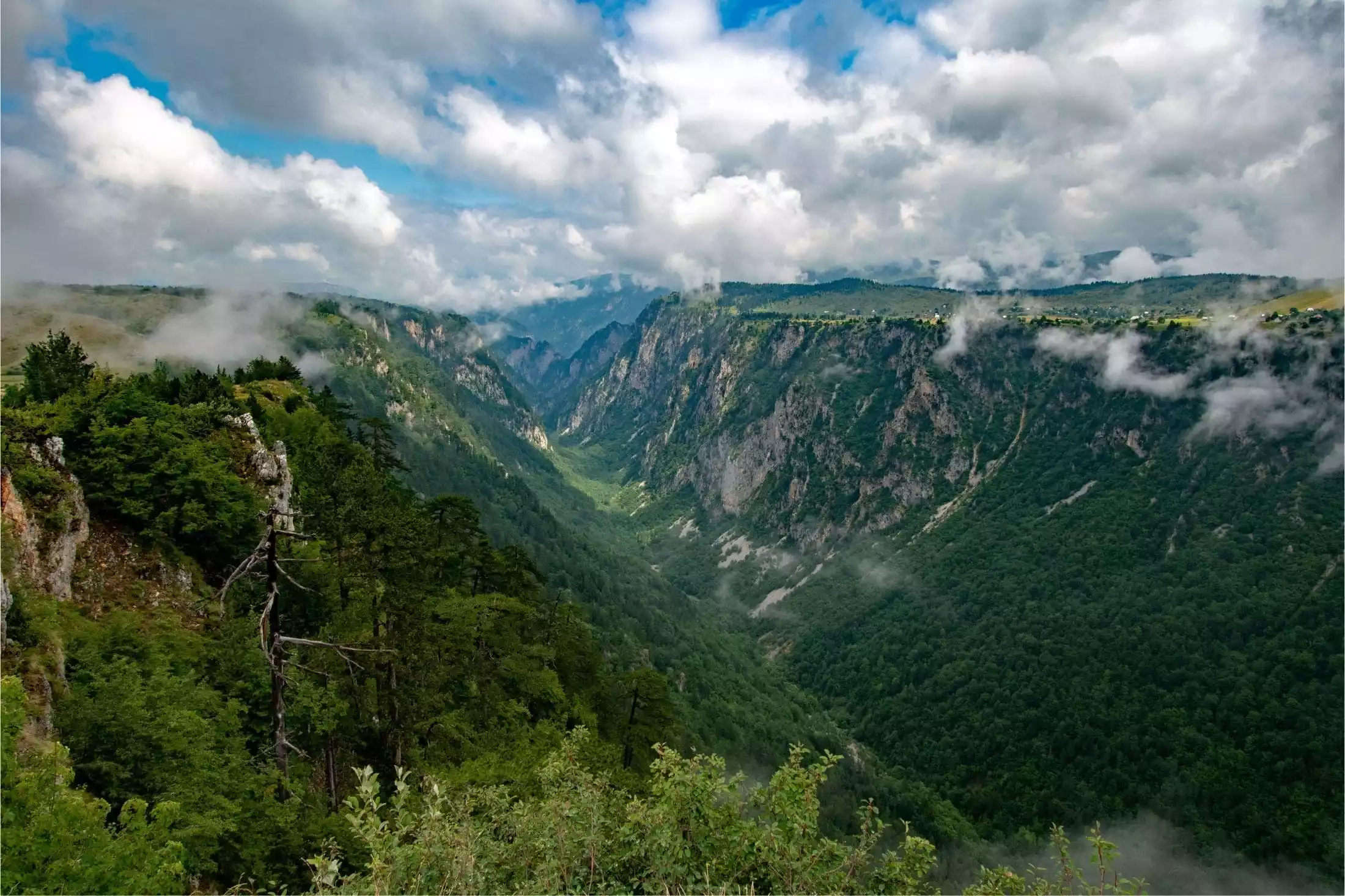 Prokletije
"Prokletije" means "Damned" and it accurately depicts the rugged mountains. Over 20 summits break the 2500 m mark, making this mountain giant the biggest challenge for mountaineers.
Lake Hrid, also known as the Lake of Happiness, represents the Park's calmer side. It is said that if you make a wish at the lake it will be fulfilled, just don't forget to drop a token of appreciation into the lake.
All in all, canyoning, mountaineering, hiking, trekking and fly fishing are the main attractions.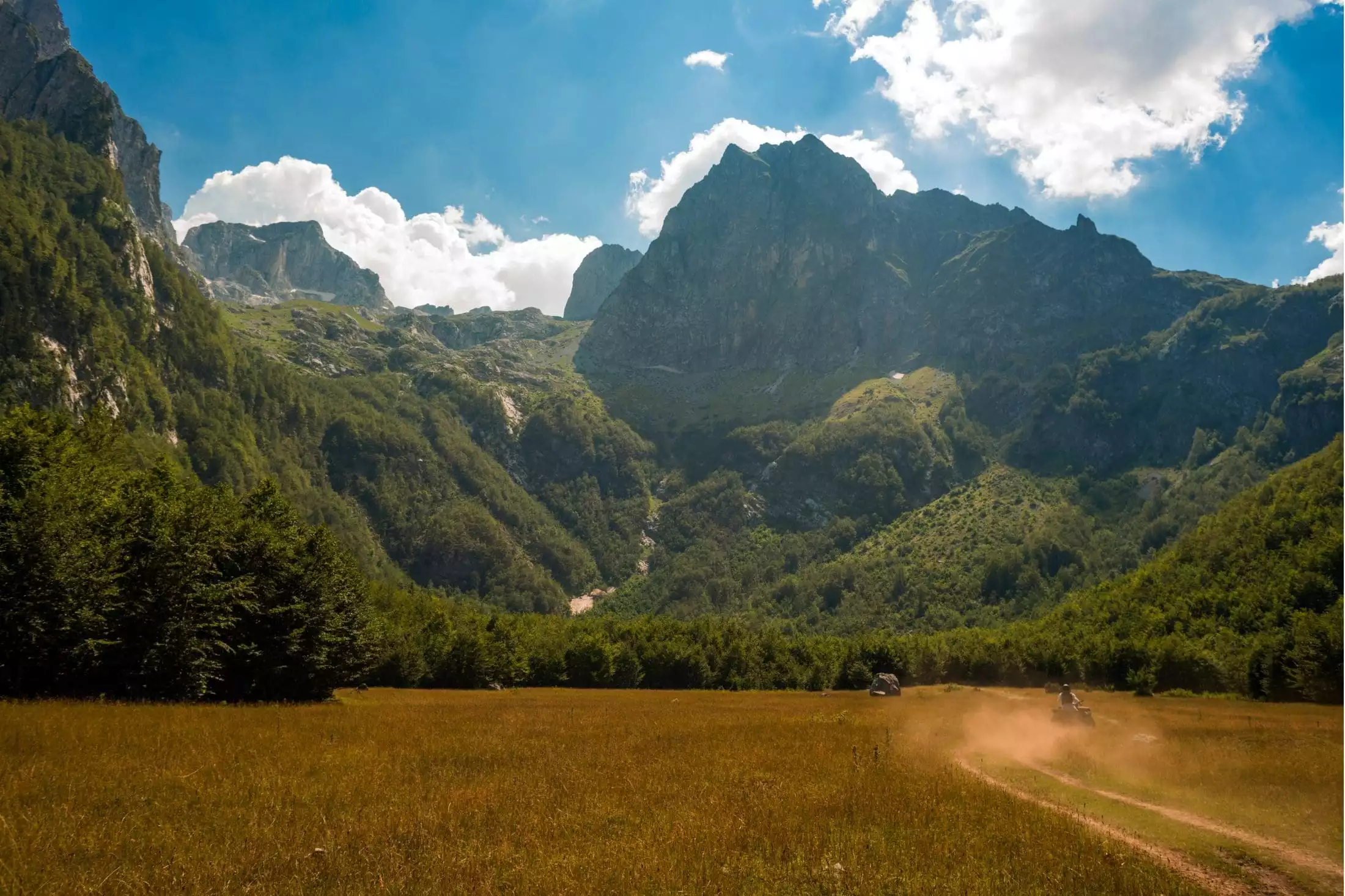 Various multiday tours include visits to Montenegro National Park sites. Pick the one that suits you and explore the most breathtaking creations Mother Nature gifted Montenegro.